Programme of conference
13th March 2018
08:00 – 08:30
Meeting of Scientific Committee and representatives of PSKD.
Election of "Personality of railway and urban rail transport in Slovakia for the year 2018"
08:30 – 09:30
Registration with morning coffee
09:30 – 10:00
Opening addresses
10:00 – 12:30
1st BLOCK of presentations incl. discussion (Principles and long-term objectives of transport policy in the V4 region, Financing of transport infrastructure after 2020)

Railways in 21st century – Where does the railway sector go in Europe?
Filip Hlubocký, Železničná spoločnosť Slovensko, a.s.
Transport financing instruments of European Investment Bank
Maja Rogińska, European Investment Bank
How to increase the attractiveness of rail for customers?
Libor Lochman, CER
The role of the European Railway Agency in the 4th railway package: Making revolution feel like evolution
Christopher CARR, European Union Agency for Railways
The passenger rail vision – how to deliver world class transport
Enrico Trapazzo, Italian Railways Group - International Projects
Financing of transport infrastructure in the Czech Republic in 2018 and BIM implementation
Zbyněk Hořelica, Státní fond dopravní infrastruktury


13:30 – 15:30
​2nd BLOCK of presentations incl. discussion (Integration of public passenger transport, SmartCity)

Current state of feasibility study of Bratislava railway node
Ondrej Podolec, REMING CONSULT a.s., Milan Mladoniczky, AM SUDOP, s.r.o.
Integration of rail transport in area on example of Petržalka tram radial - role of self-government in process
Želmíra Greifová, Magistrát hlavného mesta SR Bratislavy, Ingrid Konrád, hlavná architektka, Hl. mesto SR Bratislava
Smart city is a city in context, or how to move the city 10 years ahead
Martin Noskovič, ALAM s.r.o.
Program of development of fast rail connections in the Czech Republic
Luděk Sosna, Ministerstvo dopravy Českej republiky
ERTMS: What it is good for and how to accelerate the implementation?
György Bessenyei, European Investment Bank, JASPERS
Technical and operating studies – technical solutions HSL for ENE and CCS TSI
Petr Lapáček - SUDOP PRAHA a.s.


15:30 – 16:00
Coffee break
16:00 – 18:00
3rd BLOCK of presentations incl. discussion (Competitiveness and challenges for railway transport / railways for people)

Big ambitions for Rail – UNIFE Vision
Nicolas Furio, UNIFE – The European Rail Industry
Strategic and development intentions of Railways of the Slovak Republic
Peter Šišolák, Železnice Slovenskej republiky, Bratislava
National transport card
Milan Hric, Železničná spoločnosť Slovensko a.s.
Current state of preparation and implementation of investments in railway infrastructure in the Czech Republic
Mojmír Nejezchleb, Správa železniční dopravní cesty
Modernisation of railway line Púchov – Považská Teplá under construction
Martin Kardoš, REMING CONSULT a.s.
Increasing of effectivenes of the railway transport services using the decision-support systems
Peter Márton, Sanjin Milinkovic, Ivan Belosevic, Norbert Palovic, Žilinská univerzita v Žiline


18:00 – 19:00
Break (without refreshments)
19:00 – 19:45
8th annual award ceremony "Personality of railway and urban rail transport in Slovakia for the year 2018" and "Student awards PSKD 2018"
19:45 – 24:00
Social evening with wine tasting
14th March 2018
08:00 – 09:00
​​Registration
09:00 – 12:00
​Discussion forum

Where does the railway sector aim in the Europe?
Priorities in the development of railway infrastructure in the Railways of Slovak Republic network
Integration of the public passenger transport in Bratislava, Košice and other cities of the Slovak Republic
- results
- visions and their reality


12:00
​Closing speeches, lunch
Program changes reserved.
Posters

Degradation of Track Geometry Quality – Predictive Models and Rehabilitation Strategy
Janka Šestáková, Libor Ižvolt, Michal Šmalo, Žilinská univerzita v Žiline, Stavebná fakulta

City boulevard with tramway body – Vajnorská street
Tibor Schlosser, Marek Lettrich, Slovenská technická univerzita v Bratislave, Stavebná fakulta

Modernization of the ŽSR non-corridor lines on the example of the "South line"
Jozef Gašparík, Vladislav Zitrický, Milan Dedík, Žilinská univerzita v Žiline

From Budapest to Warsaw – Strengthening V4 cohesion through railway cooperation
István Kollai, Terra Recognita Foundation

Reconstruction and modernization of railway complex
Antoniya Vladimirova, REMING CONSULT BULGARIA LTD.


Speakers
Libor Lochman
Executive Director
CER – Community of European Railway and Infrastructure Companies, Belgium

Dr Libor Lochman has been Executive Director of the Community of European Railway and Infrastructure Companies (CER) since 1 January 2012. Born in 1963 in Czechoslovakia, he graduated at the Transport University in Žilina and has a doctorate in electronics from the West-Bohemian University Plzen. Libor Lochman has a strong background in Control-Command and signalling systems. Prior to his role as CER Deputy Executive Director and leader of technical affairs (2007-2011), he acted as director of the Railway Test Centre, a facility for testing European rolling stock, infrastructure and signalling components, in Prague (2000-2005).
Nino Cingolani

Nino Cingolani is an engineer with a master in Business Administration; he is a long-time rail and public transit senior transportation executive who has proven capabilities in developing successful bid strategies, fostering teaming opportunities, nurturing client relationships, managing marketing and proposal teams and with an extensive experience in leading innovation, growth, and diversification into new market segments and geographies. He served as Co-Chairman the restructuring and development program for the Egyptian national railways.
During his long work life has consolidated a broad experience in business administration like Company business plan; asset optimization (assessment and negotiation); valuation of commercial partnership and acquisitions for business development (logistics, freights, innovative integrated rail-road transport system) and project management investments control.
He had been working for major Italian companies in the energy and transport sectors where he developed for many years budgeting and control processes on a portfolio of projects/initiatives of about 10 billion euro/year; assessment, valuation and monitoring of large infrastructural and transport system projects; project financing for high speed lines and urban transport systems; executive board member in various subsidiaries of Holding Companies. He accept new experiences with passion, positive thinking and enthusiasm both for professional, human and cross-cultural reasons. In his private life he has two sons and among his hobbies he loves reading books and collects pencils.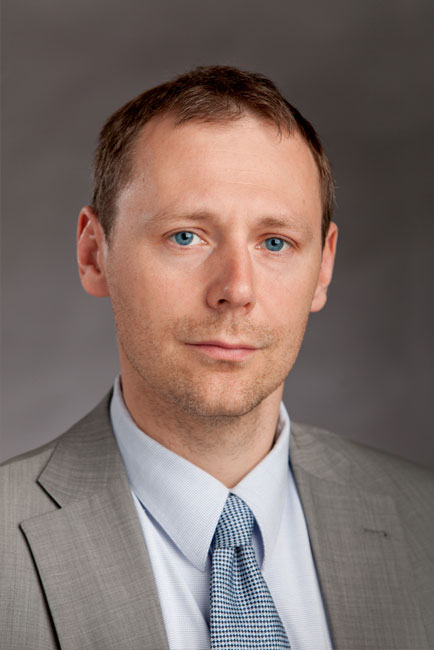 Luděk Sosna
Director of Strategy, Ministry of Transport of the Czech Republic

Mr Luděk Sosna from 2010 holds the position of Strategy Director at the Ministry of Transport of the Czech Republic where he is engaged in processing transport sector plans and policies, PPP projects, research and development, logistics, etc. In years 1998 - 2006 he worked in SUDOP PRAHA in the Centre for Transport Strategy (1998-2006) and later as head of the International Department (2007-2010). He successfully completed Master studies in the field of transport infrastructure in the zone at the Czech Technical University in Prague in 1998, then in 2002 he obtained a doctorate in the field of transport systems and technology.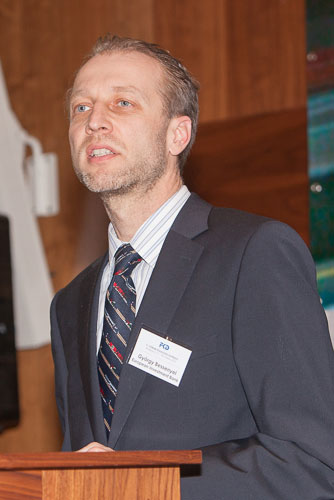 György Bessenyei

György graduated as mechanical engineer (MSc) at the Budapest University of Technology and Economics in 1994. He started his professional career at Hungarian State Railway where he worked in different positions: fleet manager in Budapest-Keleti depot, development engineer in the Institute for Development and Research, deputy head of unit for strategy at the MAV Headquarters, Department for Railway Reform, and head of unit for Technology Development at the Department of Strategy. From 2005 György moved to the European Railway Agency as interoperability officer, then from 2007 to the European Investment Bank as transport sector specialist. In his current position he provides expert advice for CEE countries in EU financed development projects. György obtained in 2009 a PhD degree in transportation sciences on the Budapest University of Technology and Economics.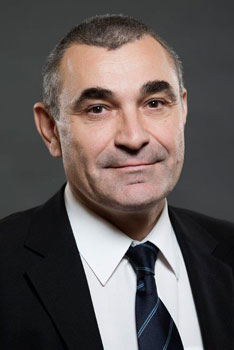 Mojmír Nejezchleb
Deputy Railways modernization

He was born in March 22, 1963. In 1986 he graduated from the Brno University of Technology, Faculty of Civil Engineering, constructions and road constructions. He then worked in various operational positions within the civil infrastructure of CSD and CD. From 2000 to 2008 he held the position of Director of track economy ČD HQ. After the establishment of the Railway Infrastructure Administration, state organization, he worked as Director of the Department of concepts and strategies. Since July 2013 he holds the post of Deputy Director General of Railway Infrastructure Administration for track modernization.