Programme of conference
13th March 2018
08:00 – 08:30
Meeting of Scientific Committee and representatives of PSKD.
Election of "Personality of railway and urban rail transport in Slovakia for the year 2018"
08:30 – 09:30
Registration with morning coffee
09:30 – 10:00
Opening addresses
10:00 – 12:30
1st BLOCK of presentations incl. discussion (5-6)

13:30 – 15:30
​2nd BLOCK of presentations incl. discussion (5-6)

15:30 – 16:00
Coffee break
16:00 – 18:00
3rd BLOCK of presentations incl. discussion (5-6)

18:00 – 19:00
Break (without refreshments)
19:00 – 19:45
8th annual ceremony of the award "Personality of railway and urban rail transport in Slovakia for the year 2018"
19:45 – 24:00
Social evening with wine tasting
14th March 2018
08:00 – 09:00
​​Registration
09:00 – 12:00
​Discussion forum
12:00
​Closing speeches, lunch
Program changes reserved.
Speakers
Libor Lochman
Executive Director
CER – Community of European Railway and Infrastructure Companies, Belgium

Dr Libor Lochman has been Executive Director of the Community of European Railway and Infrastructure Companies (CER) since 1 January 2012. Born in 1963 in Czechoslovakia, he graduated at the Transport University in Žilina and has a doctorate in electronics from the West-Bohemian University Plzen. Libor Lochman has a strong background in Control-Command and signalling systems. Prior to his role as CER Deputy Executive Director and leader of technical affairs (2007-2011), he acted as director of the Railway Test Centre, a facility for testing European rolling stock, infrastructure and signalling components, in Prague (2000-2005).
Nino Cingolani

Nino Cingolani is an engineer with a master in Business Administration; he is a long-time rail and public transit senior transportation executive who has proven capabilities in developing successful bid strategies, fostering teaming opportunities, nurturing client relationships, managing marketing and proposal teams and with an extensive experience in leading innovation, growth, and diversification into new market segments and geographies. He served as Co-Chairman the restructuring and development program for the Egyptian national railways.
During his long work life has consolidated a broad experience in business administration like Company business plan; asset optimization (assessment and negotiation); valuation of commercial partnership and acquisitions for business development (logistics, freights, innovative integrated rail-road transport system) and project management investments control.
He had been working for major Italian companies in the energy and transport sectors where he developed for many years budgeting and control processes on a portfolio of projects/initiatives of about 10 billion euro/year; assessment, valuation and monitoring of large infrastructural and transport system projects; project financing for high speed lines and urban transport systems; executive board member in various subsidiaries of Holding Companies. He accept new experiences with passion, positive thinking and enthusiasm both for professional, human and cross-cultural reasons. In his private life he has two sons and among his hobbies he loves reading books and collects pencils.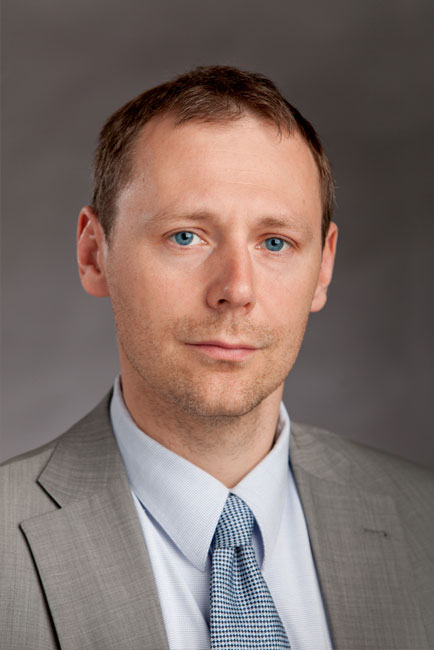 Luděk Sosna
Director of Strategy, Ministry of Transport of the Czech Republic

Mr Luděk Sosna from 2010 holds the position of Strategy Director at the Ministry of Transport of the Czech Republic where he is engaged in processing transport sector plans and policies, PPP projects, research and development, logistics, etc. In years 1998 - 2006 he worked in SUDOP PRAHA in the Centre for Transport Strategy (1998-2006) and later as head of the International Department (2007-2010). He successfully completed Master studies in the field of transport infrastructure in the zone at the Czech Technical University in Prague in 1998, then in 2002 he obtained a doctorate in the field of transport systems and technology.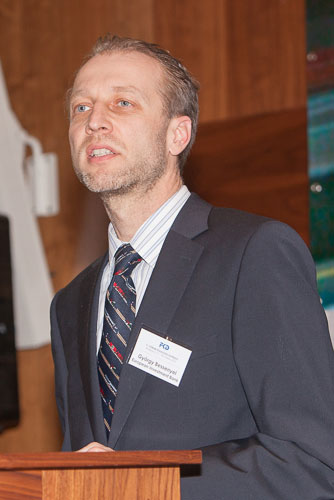 György Bessenyei

György graduated as mechanical engineer (MSc) at the Budapest University of Technology and Economics in 1994. He started his professional career at Hungarian State Railway where he worked in different positions: fleet manager in Budapest-Keleti depot, development engineer in the Institute for Development and Research, deputy head of unit for strategy at the MAV Headquarters, Department for Railway Reform, and head of unit for Technology Development at the Department of Strategy. From 2005 György moved to the European Railway Agency as interoperability officer, then from 2007 to the European Investment Bank as transport sector specialist. In his current position he provides expert advice for CEE countries in EU financed development projects. György obtained in 2009 a PhD degree in transportation sciences on the Budapest University of Technology and Economics.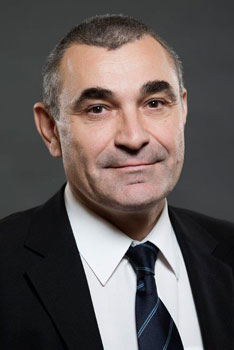 Mojmír Nejezchleb
Deputy Railways modernization

He was born in March 22, 1963. In 1986 he graduated from the Brno University of Technology, Faculty of Civil Engineering, constructions and road constructions. He then worked in various operational positions within the civil infrastructure of CSD and CD. From 2000 to 2008 he held the position of Director of track economy ČD HQ. After the establishment of the Railway Infrastructure Administration, state organization, he worked as Director of the Department of concepts and strategies. Since July 2013 he holds the post of Deputy Director General of Railway Infrastructure Administration for track modernization.